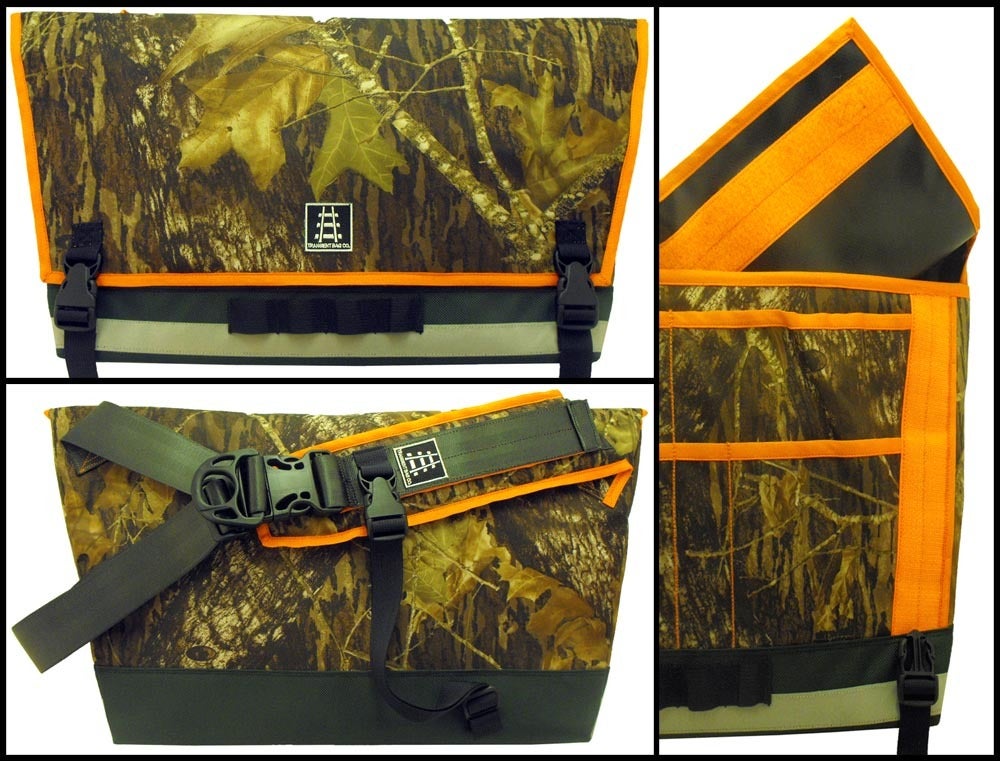 Check out this Transient Messenger Bag in the "Gone Huntin" pattern.
Check them out here.
With all the bag companies who have spawned up over the years, it's getting harder for older ones to stay relevant. Fortunately, they're not out of the game, and they've reupped with messenger bags with a twist. I'll be keeping my eye on their progression.